A potential source of new patients that is sometimes ignored by dental practices is the practices themselves. They are not seductive enough to draw patients' attention on their own. However, because they may consistently be losing current patients, by attrition and other factors, dentists should be recruiting new patients every day.
Most dentists are unaware of how many chances they miss each year to attract new patients. In fact, the majority of dentists don't even think about the possibility of losing patients. Yet, they are! And other dentists who employ more suitable strategies are winning them over.
You must develop successful marketing strategies for your practice if you want to attract more patients. To do this, one must comprehend the fundamentals of dental practice marketing. It also entails understanding how to promote your services.
What Is Dental Practice Marketing?
Dental practice marketing is the strategy used by a dental practice to attract new patients and retain current patients. Dental practice marketing's aim is to raise the practice's visibility among those who are considering receiving dental care.
It's critical to realize that dental practice marketing encompasses more than traditional marketing and advertising. It entails fostering relationships between patients and dentists.
By offering pertinent information and resources, you will be assisting people in resolving issues and enhancing their lives. You will also frequently receive new patients as a result of their referrals to others. That is the influence of marketing for dental practices.
Connect with a dental marketing expert
Why Does Dental Marketing Matter for Dental Practices?
Dental marketing is important since it allows dentists to reach out to new people who aren't currently using their services. It also allows for a connection with current patients to create relationships that may lead to referrals. As a result, dental marketing is an essential component of any successful practice.
The first step in dental marketing is to determine who your target audience is. This can be accomplished through research and analysis. You can start thinking about strategies to appeal to your ideal patient once you've identified who they are.
Successful dental practice marketing would ideally result in the following:
Attract more patients
Successful marketing activities would capture the attention of both current and potential patients in order to inform and persuade them.
Improve online presence
Because many potential patients hunt for information on the internet, a strong online presence is necessary to provide information that can aid in creating trust.
Increase website traffic and appointments
Boosting website traffic raises the website's visibility and exposes it to more people, while providing online appointment booking as a service adds convenience.
Increase brand awareness via social media
Similar to website traffic, social media is where many potential patients will be introduced to the practice and where existing patients can share their positive experiences as patients of the dental clinic.
Engage with current patients to increase loyalty
Loyal patients are more likely to suggest the dental practice to others, so fostering trust and loyalty is a valuable task.
Components of a Successful Dental Marketing Strategy
Search Engine Optimization (SEO)
After creating an attractive, user-friendly website, make sure people can find it. SEO is a technique to make your website visible and rank high on search engines like Google so that patients can find your dental practice.
Those searching for dentists do so via Google. Search engine optimization (SEO) for dental practices entails optimizing a website for the search terms and keywords users type into search engines. Your dental practice will rank higher on Google when it contains those terms and keywords.
SEO also involves creating backlinks with news websites, industry blogs, and other online media to boost your website's online reputation. Receiving links from other trustworthy sites shows that you're trustworthy too.
Email Marketing
First-time online visitors may not book an appointment right away. You can keep in touch with them if they sign up to receive your emails. A dental clinic's online marketing campaigns commonly involve email marketing for this reason.
Sending potential patients relevant information promotes your dental clinic. They'll remember you when the time comes for a checkup or other oral care.
Email can also be used to remind existing patients of appointments. Including links to your contact information and automating reminders helps patients remember. Automating reminders is a simple and valuable process.
Social Media Marketing
Dentists should utilize social media for marketing purposes. This is because Facebook and Twitter, for example, facilitate contact between users on a more personal level.
Make use of them to spread tips, news, and images of your dentists or clinic. Attracting followers is a useful way to acquire new patients and encourage existing ones to return for follow-up visits.
Because so many individuals make use of it, social media should be an integral component of any dental clinic's internet marketing strategy.
PPC Ads
Pay-per-click (PPC) leverages Google search results. Google Ads lets you target the keywords and phrases that are the most relevant to your dental practice.
Your ads will appear above organic results if you bid appropriately. This means they'll appear near the top of potential patients' search queries.
Dentists only pay for click-through ads. Therefore, if there are no clicks, no advertising cost is incurred. Similar to a company that hands out coupons, the company is only charged when a coupon is used.
PPC ads can start bringing qualified traffic to your website right away. PPC advertising is an excellent way to generate qualified leads for your dental practice's website.
Role of SEO in Dental Practice Marketing
SEO plays a critical role in establishing a presence online to help drive qualified patients to your dental practice. The truth is, your site won't be found without it. The top search results garner most of the attention. The end goal of SEO is to acquire more traffic, leads, credibility and patients.
Your top competitors probably use dental SEO. This means that they're acquiring new patients before you get a chance to do so. SEO is the best way to reach patients online.
You operate a high-quality dental practice. By creating a website that attracts patients and using SEO to bring them to it, you can make the fact known.
Local SEO Versus General SEO
People look for healthcare providers in their immediate area. If your SEO strategy does not target specific places, you may be passing up opportunities. Your website's results will improve if you include information about your location and the communities that are nearby.
It is important to remember that content is just one component of a website. Include location names in the titles of articles and the website page names as well.
To improve the exposure of your company in local search results, you can register it on Google Maps and other online local directories.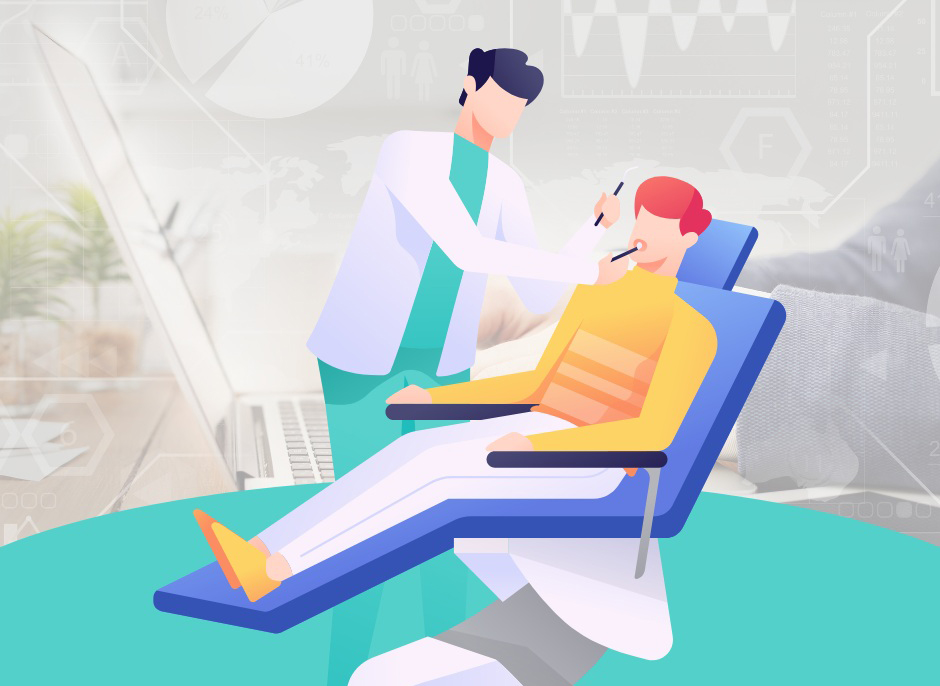 How SEO Can Help Your Dental Practice
One of the goals of search engine optimization (SEO) for dentists is to enhance the site's exposure in relevant and organic search results (exactly where your potential patients are looking). This can be accomplished by optimizing your website for both search engines (online) and people (offline).
Be it on-page, off-page, or technical SEO, a good dental practice marketing agency can help transform your dental practice's presence online. Altering title tags, boosting the number of backlinks, and raising page speed are all examples of on-page optimization strategies.
How Long Does it Take to Get Results With SEO?
In most cases, the results of dental search engine optimization efforts won't start to manifest for at least six months after the campaign has begun. In many situations, medical practices will begin to notice effects in the next four months, such as increased foot traffic, phone calls, and appointment scheduling requests.
Given that search engine optimization is a strategy with a long-term focus, this timeframe is typical. In contrast, tactics with shorter time horizons, such as pay-per-click, do not require quite as much time.
How Much Does SEO for Dentists Cost?
The cost of search engine optimization for dentistry websites is determined by a number of different aspects; nevertheless, the typical cost for dental SEO ranges from $1,500 to $5,000 per month. If you choose to partner with a consultant or dental SEO expert, the average cost can be anywhere from $100 to $300 per hour.
These are averages, of course, and your costs may vary. There are many factors involved in determining the cost of a campaign. Some of the elements that are considered are the population count in your area and the number of competing dental practices located near you.
Role of Email Marketing in Dental Practice Marketing
Similar to the way your website can be leveraged to provide information to potential and current patients, email marketing can be utilized to educate and inform, thereby establishing trust.
As well, email marketing allows you to connect with current and potential patients, with the result being fostering stronger existing relationships and building new ones.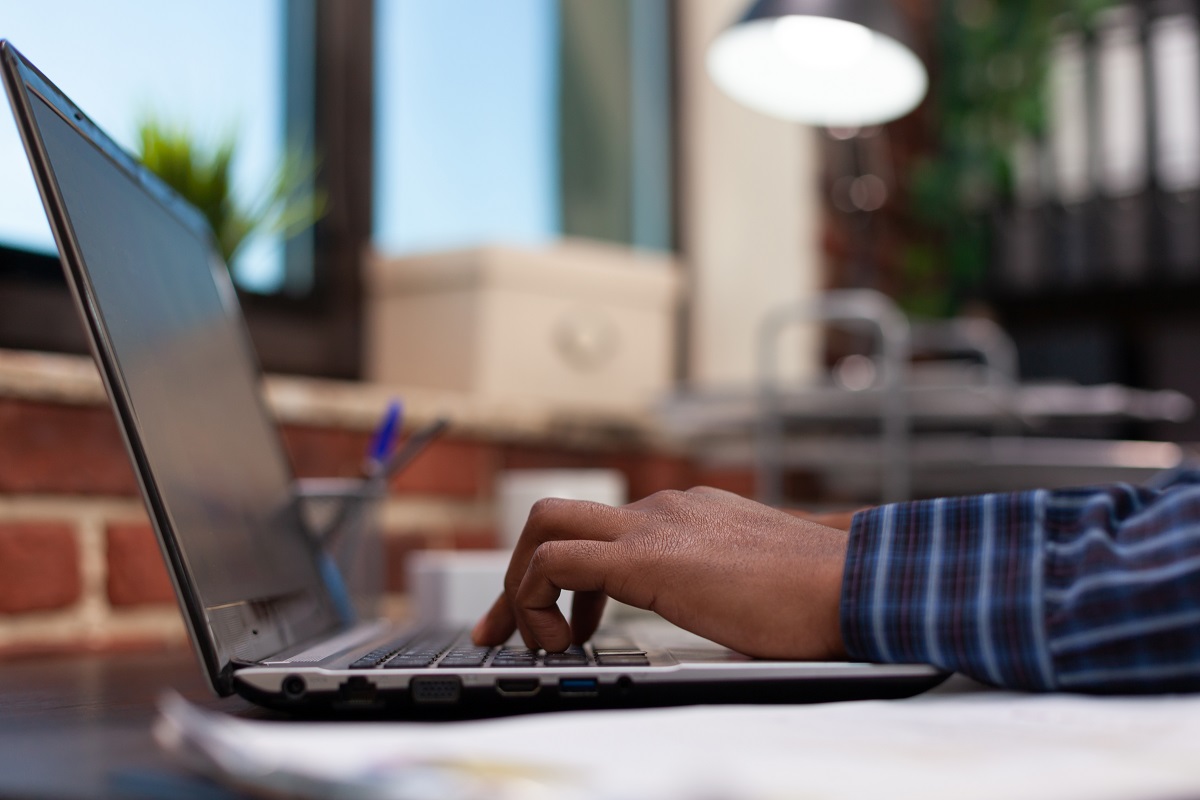 Email Marketing for Dentists
There are some best practices for using email marketing that you can follow to get good returns from your efforts. There are some things that you can do right now to get started with email marketing.
The following steps describe how to create a winning email marketing strategy:
Select and set up an email marketing platform

A professional email marketing platform will help you to save time and effort, which you can then put toward caring for your patients. Because of this, you'll be able to give them superior care. The technical barriers to entry for email marketing are low, but there are still certain considerations to make before launching an email campaign. These include the design, content, timing, and administration of the emails.

Create email opt-in offer

First, design a valuable freebie that you can provide in exchange for email addresses. For example, you could offer a checklist of proper home oral care, mistakes that patients sometimes make, or an exclusive discount for new patients.
Your freebie must be an irresistible offer. To develop this freebie, draw on your experience as a dentist to identify a common patient complaint and develop a freebie to aid them. In essence, you will trade this freebie for their email addresses.

Promote offer and collect emails

To begin collecting email addresses and building your email list, there are two obvious sources.
Offline: A patient who comes to the clinic may be interested in receiving additional information on a regular basis. If so, they would be happy to provide their email address.
Online: Put a contact form on your website that collects email addresses when users book appointments or ask to be contacted. You can also use a popup or inline form to convert visitors into subscribers, allowing you to stay in touch with them even after they leave your website.

Leverage email marketing automation

There are programs that allow for email distribution to be done in an automatic fashion. A schedule can be set to send certain emails for specific events. Current patients can be sent reminders or be informed regarding promotions. New or potential patients may be interested to know about the services that the clinic provides.

Monitor your results and adjust accordingly

Given the time commitment involved in running and expanding a dental office, your marketing efforts need to be methodical. Having a solid grasp of the data will make it much easier for you to make intelligent investments of your resources.
If the email marketing platform you use includes built-in metrics, you should review them on a regular basis so that you can make informed decisions. You will want to pay close attention to conversions, click-throughs, and unsubscribes.
Social Media Strategies for Dental Practices
Social media marketing for dentists is a way to promote your dental practice online on social media sites. It involves strategies like creating posts, running ads, and interacting with users—all on social media websites. It's a great way to spread the word about your brand, get to know your patients better, and reach potential new patients.
Why Social Media Marketing for Dentists is Important
The benefits of engaging in social media marketing for dentists include:
Building relationships:

People connect with each other on social media, so it makes sense to use it to build relationships with current and potential clients. When you respond quickly to comments or messages on a social platform, you can show your clients that they are a top priority and can build a strong working relationship.

Attracting potential clients:

Social media has the power to spread the word about your dental practice. This is because when you ask your current clients to follow you on social media, you can also get access to their friends and followers.

Being Seen as a Leader in the Community:

Social media's ability to spread information can also help dentists who use it to market themselves. With social media, you can let people know about your practice all over the social world.
Social Media Platforms Your Dental Practice Needs to Leverage
Your practice can get new customers from a number of social media sites. There are some, however, that work especially well for social media marketing for dentists. Facebook and Instagram are the two most popular social media platforms for marketing. Here's how you can leverage both Facebook and Instagram in your dental marketing strategy:
Facebook

On Facebook, you may build your client base using content-based posts, site links, and sponsored ads. When you post, connect back to your website so users can learn more about your dental practice.
Including informative graphics has been shown to be a good way of attracting even more users. You may also utilize Facebook for targeted PPC ads. This is the best approach to reach potential patients.

Instagram

Much like Facebook, Instagram can be used to promote your practice. Since Instagram is a visual platform, posting pictures of dental events, customer testimonials, and even your state of the art dental practice can help kickstart meaningful conversations on the website.
Several formats are available within Instagram that can all be used to target your ideal audience and boost your website and your brand. These much-used formats within the platform include publications, reels, stories, and IGTV.
Tips for boosting your presence on Facebook and Instagram
Share information and news:

Most of your patients won't be exposed to industry news. Dentists can post articles on social media that may appeal to patients. This information may also extend to a content marketing strategy in the form of blog posts, infographics, and other content that proves you're an oral health expert.

Celebrate achievements and milestones:

Has your practice or staff won awards or accomplished notable achievements? You should share these on social media. Highlighting your practice's successes helps to build patient trust.

Post photos from your office and company events:

Informal images from your workplace indicate that you offer a friendly environment. When patients visit the office, they will be able to "put a face to the name" of every staff member.
Share images of your employees' community service and volunteer work as well. Showing a more relaxed side of your practice helps patients feel at ease. Plus, helping in the community can boost your reputation.
Google Ads Strategy for Dental Marketing
Why PPC advertising with Google Adwords?
Pay-per-click (PPC) advertising is commonly used to describe paid advertising on search engines like Google. The basic premise for running ads on Google is this – To run ads, you choose the keywords and phrases that your clients are using to search for your product or service on Google.
When used successfully, this tool will ensure that your ads will appear at or near the top of the lists that the customer sees. You can also use Google Ads to advertise your dental practice across the Google Display Network. The biggest benefit of PPC advertising for dentists is that you will only be charged for the advertisement when customers click on your advertisements.
The results are also instantaneous; once launched, your PPC ads can start driving qualified traffic to your website right away. In this way, you can use PPC advertising to quickly increase traffic to your dental practice's website.
Prerequisites of PPC advertising
Understanding Search Intent
Custom Intent Audiences is a Google Advertising tool that enables businesses to control who sees their ads based on previous internet activity. In practice, this allows you to reach people who are already looking for the product or service your company provides. These audiences allow you to control who sees your advertising on the Google Display Network and on YouTube.
The use of this tool enables you to introduce your company to a very particular set of potential clients at the exact moment they are searching for your services. People who are exposed to your advertisements are more likely to buy from you than the general public because they are already considering a purchase.
Keyword Research
Understanding the terms that potential patients use while looking for dental services online is critical. Then, you can group those keywords depending on the services you provide. For example, you could develop a keyword group that focuses on potential patients who are looking for cosmetic dentistry services and another group that focuses on general dental hygiene. This will help to create more relevant PPC advertising with higher click-through rates.
Competitive Analysis
Remember to conduct an analysis and evaluation of your PPC advertising. You can use a variety of tools, including Google Analytics, to unearth useful information that can help you to enhance your PPC approach in the future. That data can also be used to test fresh ad wording and keywords. This will assist you in developing new titles and copy that will result in the most clicks and conversions.
Landing Page and Ad Copy
Each of your PPC ads should have its own landing page, if possible. If someone clicks on one of your ads, they will be taken to these pages. This means that your text ads and landing pages should both refer to the same product or service.
Your landing pages should also have clear calls to action (CTAs) that will encourage a potential patient to contact you to set up an appointment. Creating personalized landing pages will help you stay consistent and may help you keep their attention long enough to take action.
What to look for in a dental services marketing company
Searching for a dental services marketing company is a daunting task especially because it is critical for the growth of your dental practice that you make the right decision.
Here, we have a checklist of important questions to ask and considerations to keep in mind when evaluating or searching for the correct marketing agency for your dental practice:
1- What are some key marketing areas which can help in growing my dental practice?
Ideally, you want an agency that will want to do a situational discovery of your business before giving you an exact answer to question. Each dental practice is different and understanding the unique challenges you face as a business is critical to formulating a digital marketing strategy.
At Zigma, we've helped our dental clients in improving brand visibility, generating website traffic, and increasing booked appointments by over 70% within two months.
2- How long does it usually take to deliver ROI?
Since every dental practice is different what you're looking for here is a range of timelines based on your objectives and goals.
At Zigma, based on marketing spend we consistently deliver an ROI of over 150% within two months.
3- Will we get a dedicated account manager who will stay the course?
Having a dedicated account manager to help you navigate the project implementation and delivery should be non-negotiable. Always remember that you need a partner who not only drives performance but also enables you and your team to find hidden efficiencies within the business.
4- What are some areas where no other agency can match your dental marketing agency?
An agency or partner with a great track record of providing SEO, content marketing, social media, and website integration services, is a great fit for any dental practice.
5- How do your current dental clients judge your results?
You're looking for a partner who has a lot of experience in dental practice marketing. Therefore, you should look for partners who are willing to be judged based on delivery of monthly leads that turn into bookings and new patients.
You are here: