Is Your Business Achieving Its Marketing Goals?
For many businesses, success is determined by the health of the bottom line. More profit is typically a result of increased sales and efficient operations. While sales is a function that is easy to monitor, operations can be a bit trickier to pin down.
This may require some reverse engineering to determine how well the business itself is running. A big part of the driving forces behind the sales function of a business are the marketing and advertising support programs.
Marketing is the activity of promoting items or services for profit. It is about interacting with people, understanding them and then convincing them to buy what you are selling. This involves discovering who your customers are, how they think and behave, what inspires them and how best to engage with them. Marketing costs can vary widely, depending on the methods chosen.
Advertising, on the other hand, is the conveyance of an idea or message from a producer (the marketer) to a consumer (the target audience). In general, this may take place on television, radio, in newspapers and magazines, on billboards, via social media or the internet, etc. and is classified as an expense for the business. The advertisement should tell your audience what you are selling or promoting.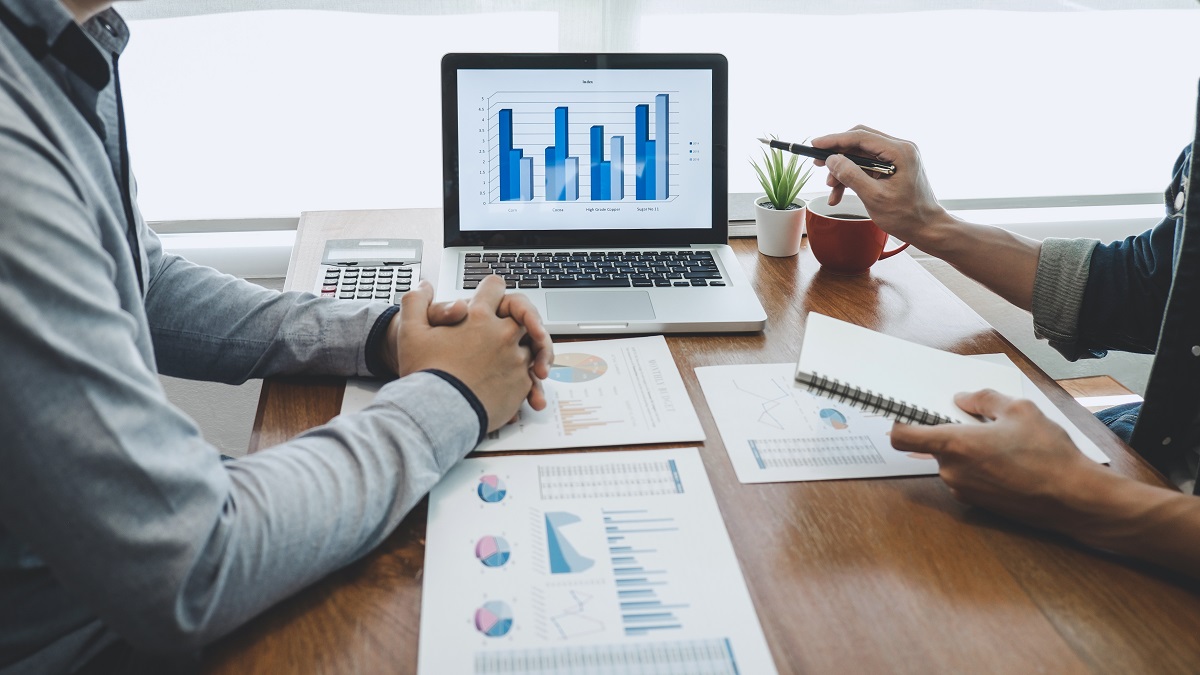 What About Online Advertising?
During the past decade, online advertising has come to the fore. In particular, paid online advertising is the method that most businesses utilize to get the word out about their products and services. A popular choice for this purpose is Google Ads.
A Google ad is an advertisement placed on the Google search engine. They are usually shown at the top of the page the potential customer searches for a particular keyword. The advertiser pays Google each time someone clicks on the ad.
Many successful business owners utilize Google Ads as part of the marketing plan for their business. As not all business owners are marketing experts, they often choose to employ the services of an internet marketing agency.
Taking a Look Underneath the Hood
It can take several months to realize increased profits after launching a PPC program. The internet marketing agency will monitor the activity and recommend certain actions and budgets, based on the needs and wants of their clients.
The operation of a successful PPC program is part art and part science. There is also a bit of trial and error involved, at least in the beginning, to determine the appropriate tone and text/images to be used in the design of the ads and the best target audience to choose. That being the case, each agency will have their own way of doing things when it comes to the operation of such programs.
While it can be said that one agency may or may not be better than another, the real test is the success of the program. The question that the savvy business owner must ask himself or herself is, "How do I know if my program is working?" Realistically, the best way to make that determination is by getting a third-party Google Ads audit.
Why You Need a Google Ads Account Audit
Whether you are a new business owner or a newcomer to online advertising, it is crucial that you understand the current situation before committing considerable time and money. If you already have a program in place, you can also benefit from performing periodic audits of your finely-tuned campaigns, allowing you to take a step back and examine details that may be overlooked during day-to-day management.
Among the advantages that can result from a Google Ads audit are:
Locating areas of spend waste.
identifying expansion opportunities.
Improving continuous management practices.
Obtaining audience insights applicable to the account and other
marketing channels.
Validation of assumptions.
There are multiple processes involved in conducting an audit of a Google Ads account. Once this is accomplished, you will obtain great insights and may discover several opportunities to enhance your accounts.
These steps involve reviewing the business goals and account structure, the account and campaign settings, the ad groups and keywords, the ad quality score and landing pages, and other pertinent components of the program.
Reporting and Action Plan
As it's likely that your audit is going to be shared with others internally or externally, a formal report is crucial. The real work begins after you've discovered the status of each item, and issues related to it that must be addressed.
Regardless of your situation, you'll be in a position poised for gains in your account that will positively impact your bottom line.
Where Can You Get a Third-Party Audit?
This is where Zigma Internet Marketing comes in. We will be pleased to offer you a complimentary paid advertising audit and a report of the performance. This is for website owners who are currently using an agency to place their Google Ads.
That being said, if you don't yet have a Google Ads program in place, we can help there too! Consultation with Zigma is always free for potential clients. We want you and your business to be successful. Let's work together to make that happen.