Following the Evolution of Digital Marketing Since the 1990s
Digital marketing is a term for the marketing of products or services using digital technologies, mainly on the Internet, but also through mobile phones, display advertising and other digital mediums.1
Before digital marketing became prevalent, the 4 Ps of marketing were popular in the 1960s. This concept rose to popularity because it delivered effective results to businesses around the world in many industries. Jerome McCarthy and Philip Kolter's theory based on product (a product or service to fill a need or want), price (cost of the product), place (where to buy the product) and promotion (how people learn about the product) still holds true today, but it has had to adapt over time.
The two Ps that have changed the most due to digital marketing are place and promotion.
The 1990s altered how brands and businesses use technology for marketing due to the introduction of digital marketing. The promotion portion of marketing moved to digital technologies, mainly on the Internet, but also via mobile phones, display advertising and other digital mediums.2
As digital platforms take on a larger focus in marketing plans, and as the rate of people using digital devices instead of visiting physical shops (impacting the place portion of the 4 Ps theory) continues to increase, digital marketing campaigns have also increased in popularity and effectiveness.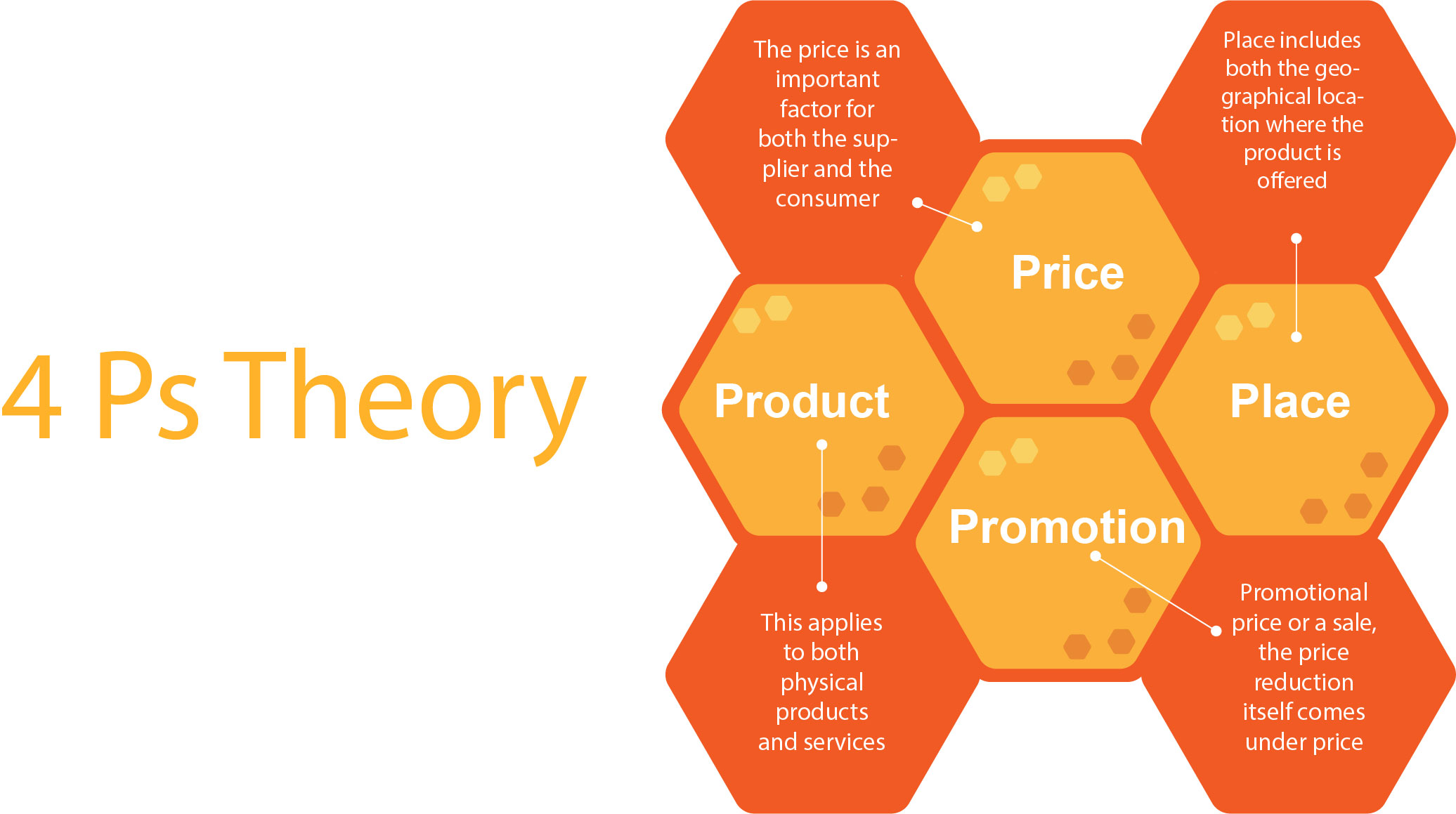 While trying to outline how all of the changes impacted marketing and marketers is beyond the scope of this article, focusing on the vast number of digital marketing techniques shows the varied approaches available to reach users and audiences through digital marketing. An overview of common digital marketing tactics include:
Search engine optimization (SEO)
Search engine marketing (SEM)
Content marketing
Influencer marketing
Content automation
Campaign marketing
Data-driven marketing
E-commerce marketing
Social media marketing
Social media optimization
Email direct marketing
Display advertising
E–books
Programmatic Advertising
In-app Advertising
GeoFencing
Remarketing
Within these categories of marketing tactics are additional sub-tactics. For example, non-Internet channels that provide digital media, such as mobile phones (SMS and MMS), callback, and on-hold mobile ringtones are additional ways to interact with customers. In addition, most marketing plans include several digital marketing tactics within their marketing plans/marketing strategies.
While other methods of marketing (e.g. print marketing) still have a place within marketing as an industry and a concept, digital marketing is an effective strategy because so many people use, and rely on, the Internet. There are 86.6% 3 of users in developed countries who used the Internet regularly in 2019, an increase from 81% in 2017.
Another advantage of digital marketing campaigns is that they can be implemented and executed immediately, and achieve faster results than other marketing methods. For example, a user can run a campaign on social media as soon as they are ready to launch it whereas if they chose another method, such as the Yellow Pages, they would have to wait until the next issue or publication date to begin advertising.
In addition, the ability to reach many users through digital marketing campaigns has also increased greatly. There are so many different ways that customers access media, including Facebook, YouTube, news websites, via mobile or tablet apps, that a clearly articulated concept or idea can circulate very quickly.4
Companies that invest in and effectively execute digital marketing campaigns have the ability to reach and engage new and existing customers, and give themselves more opportunities to turn leads into customers.
References
---
1. International Research Journal of Management Science & Technology ISSN 2250 – 1959(online)
2348 – 9367 (Print) A REFEREED JOURNAL OF↩
2. Definition of digital marketing". Financial Times. Retrieved 22 August 2015. 2. https://eds.b.ebscohost.com/eds/pdfviewer/pdfviewer?sid=484a9795-b6bb-4ed8-a329-
e4c2c29f7707%2540sessionmgr114&vid=1&hid=103 3. Nielsen (10 March 2016). "Digital Advertising is Rising in Canada, Requiring More Sophisticated Measures of Success". Nielsen. Nielsen. Retrieved 25 March 2016. 4. Nielsen (20 January 2016). "Connected Commerce is Creating Buyers Without Border". Nielsen Global. Nielsen Global. Retrieved March 25, 2016. 5. b c Dahlen, Micael (2010). Marketing Communications: A Brand Narrative Approach. Chichester, West Sussex UK: John Wiley & Sons Ltd. p. 36. 6. How To Embrace The Five Steps Of Data-Driven Marketing Published by Forbes, October 17, 2013; accessed 17 January, 2017 ↩
3. https://en.wikipedia.org/wiki/Global_Internet_usage↩
4. The Guardian (29 September 2014). "How technology is changing marketing." Retrieved https://www.theguardian.com/media-network/media-network-blog/2014/sep/29/technology-changing-marketing-digital-media↩